Here's What In Zip Code 63115
More 63115 Zip Code Information
Photo Gallery for 63115 - Click Thumbnails Below

The Busch Family Tomb at Bellefontaine Cemetery
More Info

The Lemp Family Tomb in Bellefontaine Cemetery
More Info

The Wainwright Tomb at Bellefontaine Cemetery, NR, City Landmark
More Info

William Clark's Tomb at Bellefontaine Cemetery
More Info

The entrance to Calvary Cemetery
More Info

Calvary Cemetery Grounds
More Info

Calvary Cemetery
More Info

Calvary Cemetery
More Info
Do you have a photo for 63115.com? Send it to us!
Submit Your Photo
Real Estate For Sale in 63115 Zip Code
4248 North Euclid Avenue
$50,000
Beds:
0
Remarks: Partially Occupied Solid Brick Single Bedroom Four Family Investment Property Featuring Two Occupied Tenants &...
0
$275,000
Beds:
0
Remarks: Investors Looking For A Good Deal, Look No Further. This Property Has Good Bones. Owner Has Completed A Lot Of...
2921 North Newstead Avenue
$169,900
Beds:
0
Remarks: Newstead Supermarket Corner Building With 2 Parking Lots. 4401 Saint Louis Avenue Is Included With This Proper...
4224 Fair Avenue
$124,900
Beds:
0
Remarks: Welcome To 4224 Fair, Also Known As The Harrison School. Once A Thriving Elementary School, The Property Is Aw...
4433 Elmbank Avenue
$115,000
Beds:
0
Remarks: This Old Church Has Many More Stories To Tell......160 Seat Church Near Fairground Park With Attached 3 Bedroo...
Disclaimer: The information herein is believed to be accurate and timely, but no warranty whatsoever, whether expressed or implied, is given. Information from third parties is deemed reliable but not verified and should be independently verified. MORE, REALTORS does not display the entire IDX database of Mid America Regional Information Systems, Inc. (MARIS MLS) on this website.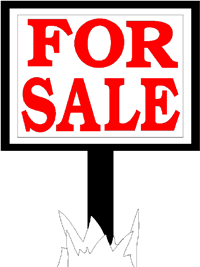 Featured Properties For Sale